Tell us a little about yourself and cooking?
When I got married, I was a total novice at cooking. All I knew was how to cook Maggi noodles and prepare tea. My husband is a foodie and a self proclaimed food tasting expert. So, I was quite nervous when I stepped into the kitchen for the first time post marriage. However, after few weeks of trial and error and some expert directions from my mother-in-law over the phone, I realized that I can cook. Not only that I started to enjoy it.
Now, after 3 years, cooking is something that I am most passionate about.
I have shared a variety of vegetarian recipes mostly North Indian and Kashmiri style.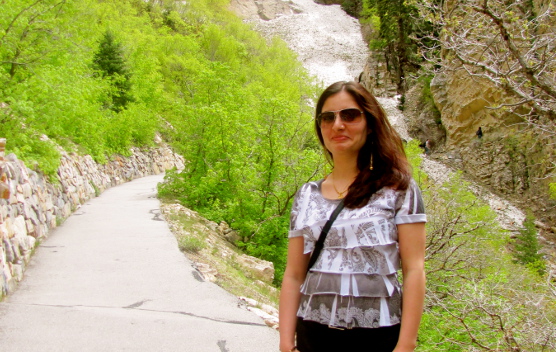 What was the best compliment you received?
My husband hates to go on team dinners as he misses my cooking. That is probably the best compliment I have received for my cooking.
What's your signature dish?
What was your biggest challenge when you started cooking? Or any kitchen disaster stories?
When I started making chapattis, I really struggled to get the chapattis round. It took 2-3 days of effort and a couple of useful tips from my husband to get it right.
What tips would you give a beginner cook?
For a beginner who is learning to cook, I would suggest to have patience while cooking because perfection does not come in a day. As you go on cooking, day by day you will notice improvement in your cooking and you will start making your own improvisations. With experience, one can certainly become an expert.
Any secret ingredient you add to food?
What are biggest influences to your dishes?
What was your first cooking experience?
Long time ago when I was in college, I had prepared Aloo curry. I simply boiled water, added spices and added cut potatoes. The outcome was a disaster which I too could not eat.
Whats your BonGong story?
I picked BonGong.com because it is my friend Deeganta's and he knows my passion for cooking and inspired me to share it with others. I hope you will enjoy cooking with these recipes as much as I did cooking them.